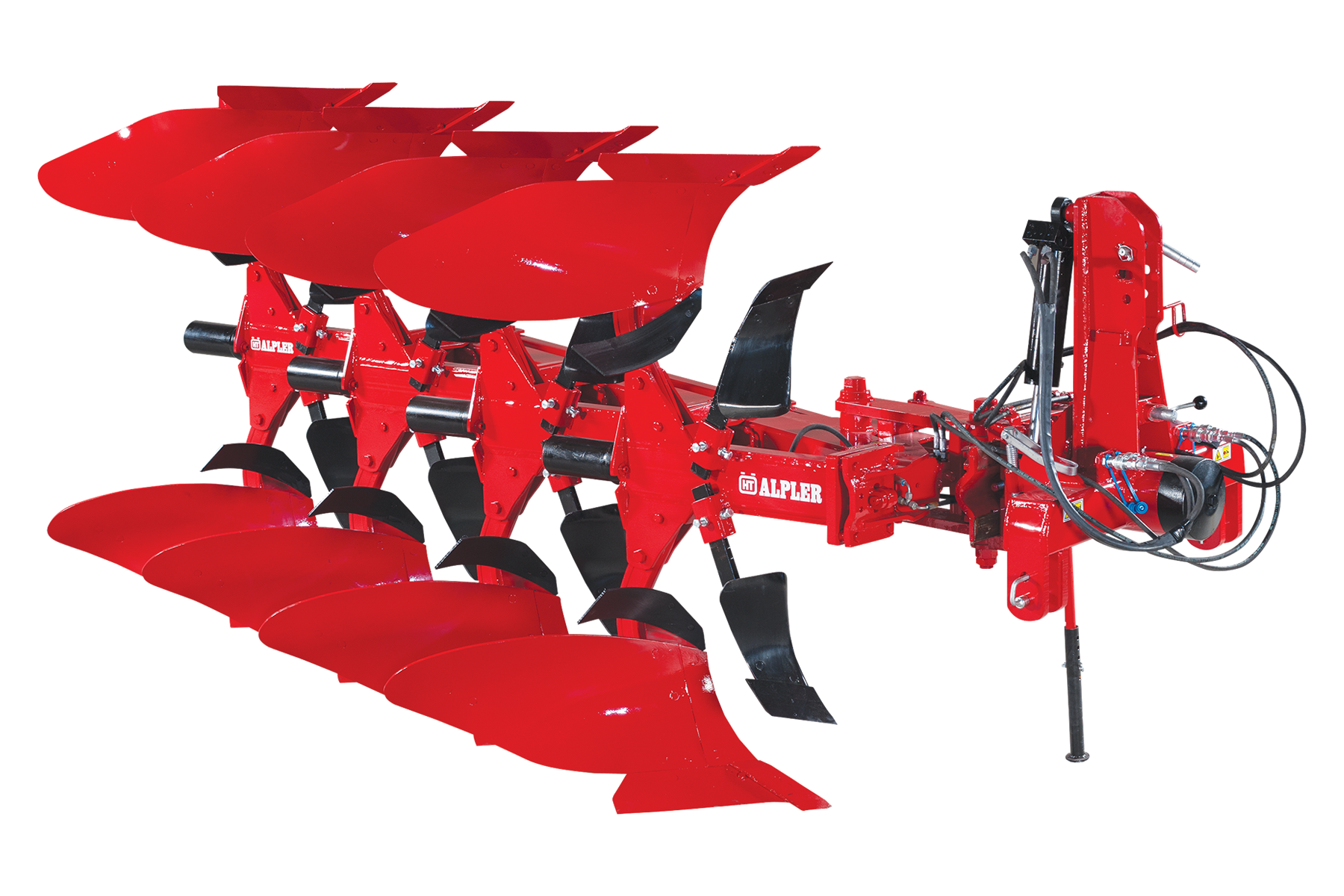 - Time savings and reduced fuel consumption.
- Three positions Mechanically (Standard) or infinitely variable hydraulic working width adjustment from tractor seat (Optional).
- Ease and speed of set-up into the work/transport position.
- For optimum use of engine power, tractor inter-tire distance adjustment (Optional).
- Optional bolt safety system.
- Various accessories and body types for different needs.
- Flanged frame to add an extension, if required.
- Ease and simple adjustments for the best tractor adaptations.
- Box section top quality steel frame construction.
Trash Boards
Improve covering of heavy stubble and stalks. They have better clearance between the bodies when compared with skimmers and adjustment is not as critical.
Skimmer
For effective burial of stubble, straw, grass and weeds etc. Their working depth can easily and quickly set by pin.
Slatted Body (F-Type)
Recommended for sticky soils, with scouring problems. The strips are individually exchangeable. It gives a reduction of traction force due to lower mouldboard surface area.
A-Type Mouldboard
For heavy soil and areas covered with residue, ensures a partly broken furrow with excellent trash burial.
X-Type Mouldboard
Kverneland type (98 cm / 108 cm / 118 cm) Less breaking effect but optimum for wet, heavy and difficult meadows.
V-Type Mouldboard
For light and easy breaking soil use. It is best for well broken finish.
E-Type Mouldboard
Less breaking effect but optimum for wet, heavy and difficult meadows.
Shares With Reversible Points
The most cost effective share system produced from Heat Treated Boron steels for hard and abrasive conditions with ease of replacement.
Disc Coulters
Plain or notched 500 mm diameter discs cuts the furrow wall in front of the plough body for neater finish and improving trash incorporation.
Deflector
For trash control in difficult conditions where the quantity of trash may otherwise cause blockage.
Wing Coulter
To prevent blockage from trash or stons and to reduce the landside wear.
Bar Point Body
Economical for stony and abrasive soils, the bar point is adjustable to make possible to deepen the point independently from the share.
Shear Bolt Safety
Most useful and inexpensive solution for few obstacles, replacing the new shear bolt is quick and easy.
Mouldboard Extension
For a better control of the slice when plowing heavy sod.
Metal Depth Wheel
For uneven land conditions to keep the working depth constant and eliminating any adjustment with the depth control lever on the tractor. Two sizes are available with 440 mm and 500mm diameter.
Swinging Depth & Transport Wheel
Tires with strong fabric lining can be used as both depth wheel and for road transportation. Recommended for ploughs of four furrows and more.