Fertilizer and Lime Spreaders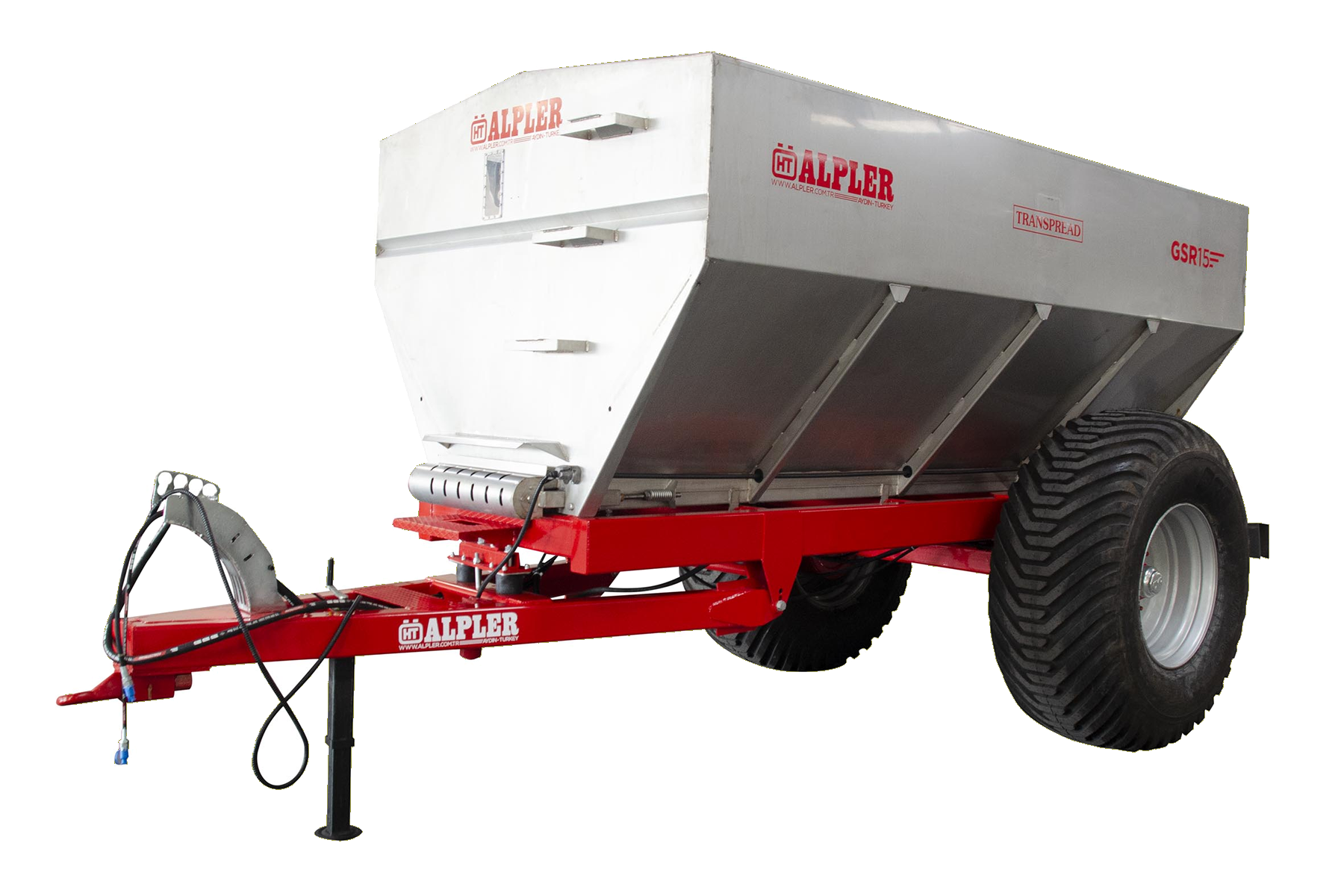 - Excellent spreading capability
- Patended twin chain technology
- Superior performance, cost effective compared to competitors.
- Spreading feature up to 36 meters.
- Loadcell option
- Precision spreading, hydraulic control spinning and multiple drop point adjustment.
- Hydraulic drive machines are VRT ready (Variable Speed Technology) and compatible with most GPS systems.
- Simple and easy to use ground drive or hydraulic drive machines.
- Optional stainless steel or painted steel.
- All required nuts and bolts are stainless steel.
- Possibility to change and customize machine equipment according to customer requirements.